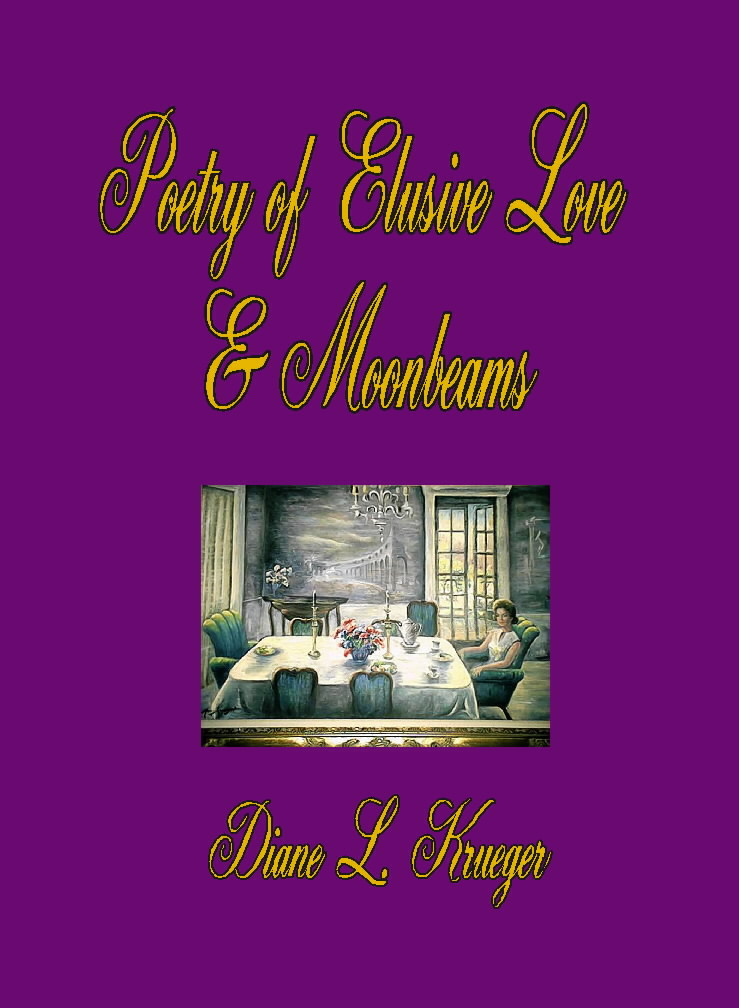 DEDICATION
This book is dedicated to those of you who

have ever dared to love with all your hearts
. . . or . . .
to those of you who still tightly hold onto

your dreams of a future love.
DLK
Donna's Dream
She dreams of her blue-gray beach house. The paint has been weathered and now
blends into that dull time of day known as twilight. She has decorated it lovingly with
antiques, her rugs are a warm icy blue, with orientals scattered about. The bedroom proud-
ly boasts a huge canopy bed, right out of a romantic novel, with flowing overhead material,
adding a bit of unnecessary heaven.
Now that her house has been completed, it is time for her to move into it. Pouring
herself a glass of sherry, Donna sheds her shoes and walks out onto the balcony overlooking
the sea. After a few contemplative moments, while drinking in the view, she takes a deep
breath and descends the stairway leading onto the beach.
Slowly, taking in the beauty of twilight, she sips her sherry, letting her mind
wander . . . Donna is no longer alone. Michael takes her hand and tells Donna how very
much he loves her. Two people very obviously in love, strolling arm-in-arm along the
water's edge. They periodically stop for a brief, chaste kiss and continue along the beach.
Neither can believe their good fortune. Somehow they had made their dream come
true and are free to spend their golden years basking in the glow created they created by
coming together. They finish their evening stroll and return home. Home! What a glorious
word. A word that has added supreme happiness to each of their vocabularies.
He walks over to their fireplace and stokes the fire, while she refills their glasses
and puts on their favorite music. That all finished, he shuts off the electricity and they sit
closely together in front of the fire. For a while they gaze into the flames, cuddled softly
together, quietly speaking about their good fortune.
After some time has elapsed, they stand. Michael reaches for her, holding her like a
Dresden doll in his arms. They begin to dance, ever so closely. As they gaze deeply into each
other's eyes, no words need be spoken.
He takes her hand. Slowly they climb the stairs leading to their bedroom. It's late,
the day has ended, but a glorious night awaits them. How very precious their life has become.
* * *
Donna's toe hits a seashell. It brings her immediately back to reality. She now slowly
walks back toward the house, alone.
Now her only hope is that someday he will come to her, making their dream a reality.
She knows how very hard it is going to be living in the house she had bought and lovingly
decorated for a life with Michael.
* * *
Somehow, she has to find the strength to live there, just in case . . .
Please feel free to email us with your questions or orders


Paperbacks Available Now

Paperbacks Available 2004-5

E-Books Now Available

Customer Comments

Links

RSVP Press

About Us
Books-A-Million
Borders
Amazon
Barnes & Noble
Powell's
©2004 One Website Terrace all rights reserved