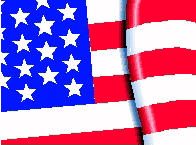 POLYMER CLAY CRAFT PROJECTS BOOK

by
Autumn Somers & J. E. Marland


ISBN: 0-930865-21-9 CD-Rom $15.95 Plus $2.95 S&H



Craft Projects Include:
Home Decoration, Jewelry, Dolls, Angels, Holiday Crafts, and Much More!


Polymer Clay Craft Projects Book includes 42 Polymer Clay Crafts Projects & Techniques: Step-by-step Instructions and Illustrations. Full-color illustrations and photographs, also detailed drawings to guide you from start to completed craft project. Includes all directions needed to step-by-step make beautiful craft
projects using polymer clay. Craft project skill levels range from beginner to intermediate to Advanced. Techniques used in these craft projects include:


~~~ Modeling
~~~ Detailing
~~~ Caning
~~~ Color Blending
~~~ Liquid polymer clay
~~~ Stained Glass Effects
~~~ And Much Much More!

Excellent for those new to polymer clay: Learn techniques used by the pros! Techniques you can use in your future polymer clay projects. An excellent reference resource on polymer clay techniques to add to your library of crafting books. Excellent polymer clay information at your fingertips whenever you need it for quick and easy reference. Crafts Projects by well-known polymer clay artists.


Crafts Projects and Techniques Include:

Mixing Your Own Translucent Colors
How to Colorize Liquid Sculpey
Easy Rubber Stamped Garden Medallions
Faux Enamel Ware with Apple Canes
Elegant Napkin Rings
Heart Picture Frames
Stained Glass with Premo and TLS
Window Cling Paintings with TLS
Cabinet Knobs: Sports, Flower, More!
Celtic-Look Pendants
Stamped Foil Jewelry
Spring Time Picture Frame
Autumn Leaves Vessel 'n Votives
Little Angel
Rag Doll
Girl with Birdhouse
Ladybug 'n Leaves Refrigerator Magnet Picture Frame
Wooden Egg Santa
Millefiore Embellished Greeting Cards
Heart Frame Pins
Pot Holder Pals
Uncle Sam Doll
Kitchen Angel or Kitchen Witch Decoration
Skinny the Skunk Bendy Bookmark Buddy
Little Red Dragon Lapel Pin
Monitor Lizard
Harvey the Scarecrow Doll
Santa Penguin Miniature Ornament
AngelClaus
Nativity Set
Picture Frame Pins
Flower Canes for Beads, Buttons and Bobbles
Kool Key
Magenta Foil Heart Frame
Wire Mounted Millefiore Flowers
Presto Pets Picture Frame
Woven Granitex Vessel
Children's Hanukkah Menorah
Snowman Holiday Votive
Countdown to Christmas Mold Project
Halloween Motif Projects
Handcrafted Holiday Card 'n Ornaments

Polymer clay craft projects by the experts in this versatile arts and crafts medium. You may or may not be familiar with these polymer clay craft projects, either way they are excellent and will make a great addition to your crafting books, great for polymer clay craft projects and excellent reference for techniques and gaining experience using this versatile arts and crafts medium.

Crafts Project Book on Multimedia CD-Rom in a Self-Running Exe file, just click on the filename to start. Windows 95, 98 and ME compatible.


Please feel free to email us with your questions


Home

Press Releases

Paperbacks Available

Paperbacks Available 2004-5

E- Books Available

Customer Comments

Links

RSVP Press

About Us
©2004 One Website Terrace all rights reserved