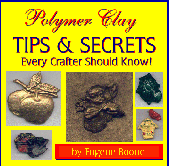 by
Eugene Boone

POLYMER CLAY TIPS & SECRETS EVERY CRAFTER SHOULD KNOW!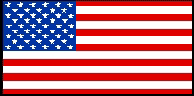 CRAFT POLYMER CLAY MAKE MOLDS, JEWELRY, MORE!


This book is great for beginners and experienced crafters alike. Those crafters who are well acquainted with polymer clay and those new to it.
The book is in Windows format, RTF or on a Windows compatible Diskette, depending on your preference. Well-written instructions: Short and to the point. Excellent information any polymer clay crafter can use.
Polymer clay is expensive. Find out:
The one ingredient you can use to make your polymer clay go father - it's safe and natural too !
This tip alone is worth the cost of the disk!
PLUS: Making Your Own Push Molds!
»»» The Secrets of Using Traditional Molds With Polymer Clay
»»» Jewelry Tips
»»» Making Your Own Metallic Paints
»»» Decorative Painting Tips
»»» And Much More
Illustrated In Color, with Examples of the Tips Offered
Please feel free to email us with your questions

Email the author -->


Home

Press Releases

Paperbacks Available

Paperbacks Available 2004-5

E- Books Available

Customer Comments

Links

RSVP Press

About Us
©2004 One Website Terrace all rights reserved