RSVP Press
Proudly Announces: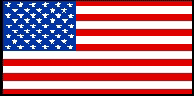 Biographical Sketch:
J. E. Marland resides in sunny Florida, near the coast, with her husband, a bossy cocker spaniel named Lucy, and a spunky tabby cat named Taboo.
Writing and crafting have been life-long hobbies, turned into passions, as time allowed.
Jenna, as her friends call her, has been a long-time friend and crafting pal of Autumn Somers. Although working together, now long distance, she helped edit and format their joint book Polymer Clay Craft Projects Book, which is now available.
Please feel free to email us with your questions or orders


Home

RSVP Press

About Us

E- Books Now Available

Eugene Boone

Diane Krueger

J. E. Marland

Autumn Somers

Growing Pains: Germination of A Writer

Polymer Clay Tips & Secrets

Shattered Lives: From falling in love through abuse, divorce & into new beginnings

Polymer Clay Craft Projects Book

Only Yesterday: Evolution of A New Generation

Hangin' with Noah

The Beginning Poet's Question & Answer Book

Polymer Clay Artists Interactive Guide to the Internet

Reflections...One Woman's Life (1917 into the new millennium)

Super Surf!

Customer Comments

Links

The Beginning Poet's Question & Answer Book

Order E- Books Now

Order Paperback Books Now

Paperbacks Available Now

Paperbacks Available 2004-5

Paperback Shattered Lives: From falling in love through abuse, divorce & into new beginnings

Paperback Growing Pains: Germination of a Writer

Paperback Only Yesterday: Evolution of A New Generation

Paperback Reflections...One Woman's Life (1917 into the new millennium)

Paperback Elusive Love & Moonbeams: Four book Series below:

Donna's Story

Reneta's Story

Michael's Story

The Poetry Of
Enter Author's LAST Name,
Title, ISBN or Keyword
©2003 One Website Terrace all rights reserved